Stewart and Tricia formed Stetson Productions Ltd in October 1973. Since then the wider Stetson Group have produced and presented shows not only in New Zealand, but also in Australia, Japan, the Philippines, South Korea, the UK and the US.
50 Golden Years of Musicals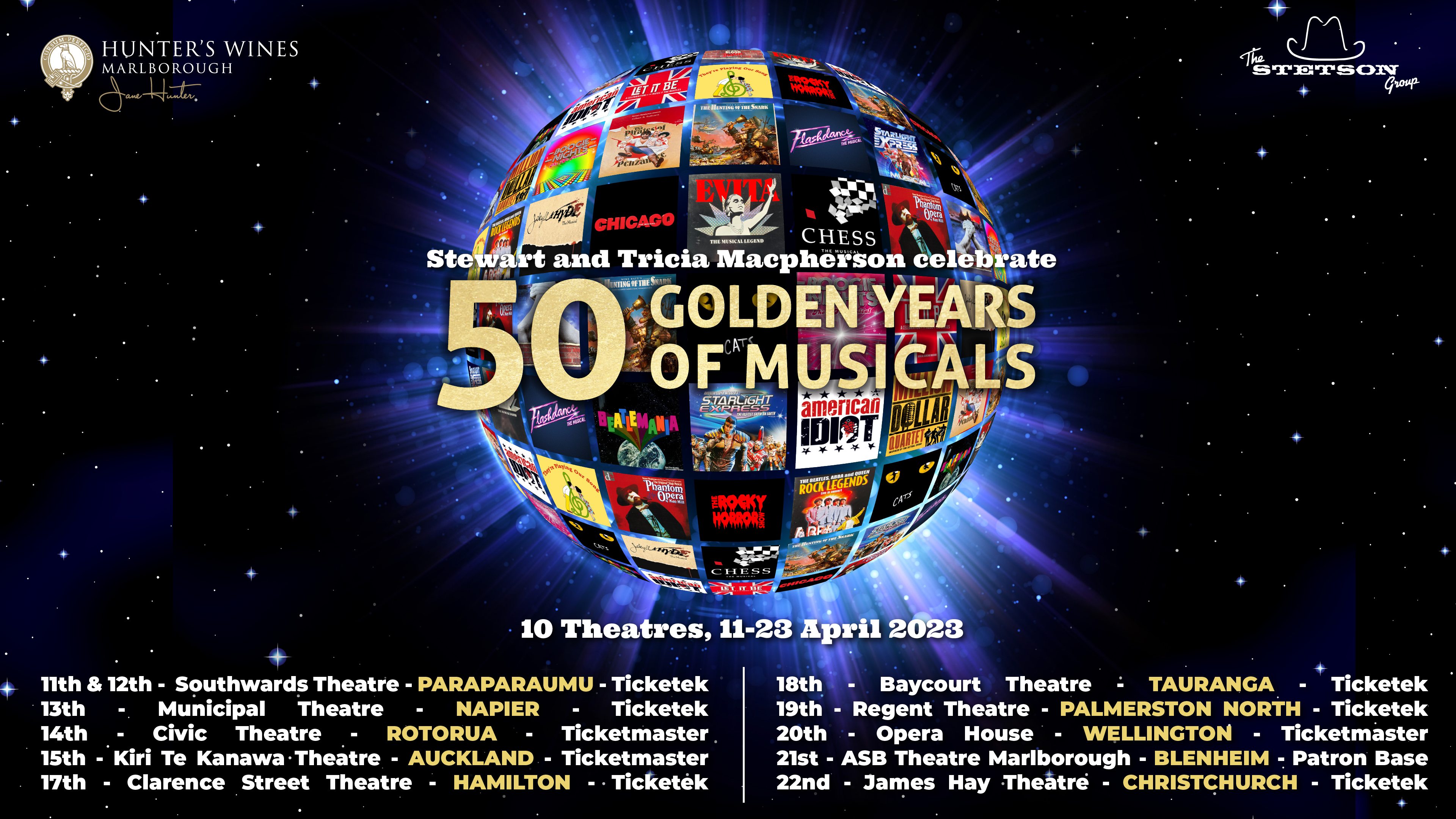 Pioneers of the New Zealand entertainment industry, Stewart and Tricia Macpherson, will celebrate 50 golden years in 2023 and to mark this amazing milestone, they will present a showstopping journey through their greatest musical triumphs.
Featuring superb singers and musicians, 50 GOLDEN YEARS OF MUSICALS will give a rare insight into the lives and loves of New Zealand's, and possibly the world's, longest-serving promoter duo.
50 GOLDEN YEARS OF MUSICALS will allow audiences to relive the Macphersons' musical journey, through songs from productions including Blood Brothers, The Rocky Horror Show, Evita, Starlight Express, Flashdance, Million Dollar Quartet, American Idiot, Pirates of Penzance, Chicago, Jekyll & Hyde and the Original Phantom of the Opera.
50 GOLDEN YEARS OF MUSICALS will be a rare treat for audiences in Paraparaumu, Napier, Rotorua, Auckland, Hamilton, Tauranga, Palmerston North, Wellington, Blenheim and Christchurch. 
View the promo video below
Sign up to our mailing list and receive information regarding coming tours and advance booking information.
The pleasure of finding the difference