DONE & DUSTED!
The fabulous tour of YESTERDAY over 12 New Zealand cities concluded last Saturday with an almost full house at the Bruce Mason Centre in Auckland's Takapuna. This is a Bird's eye view of that final night.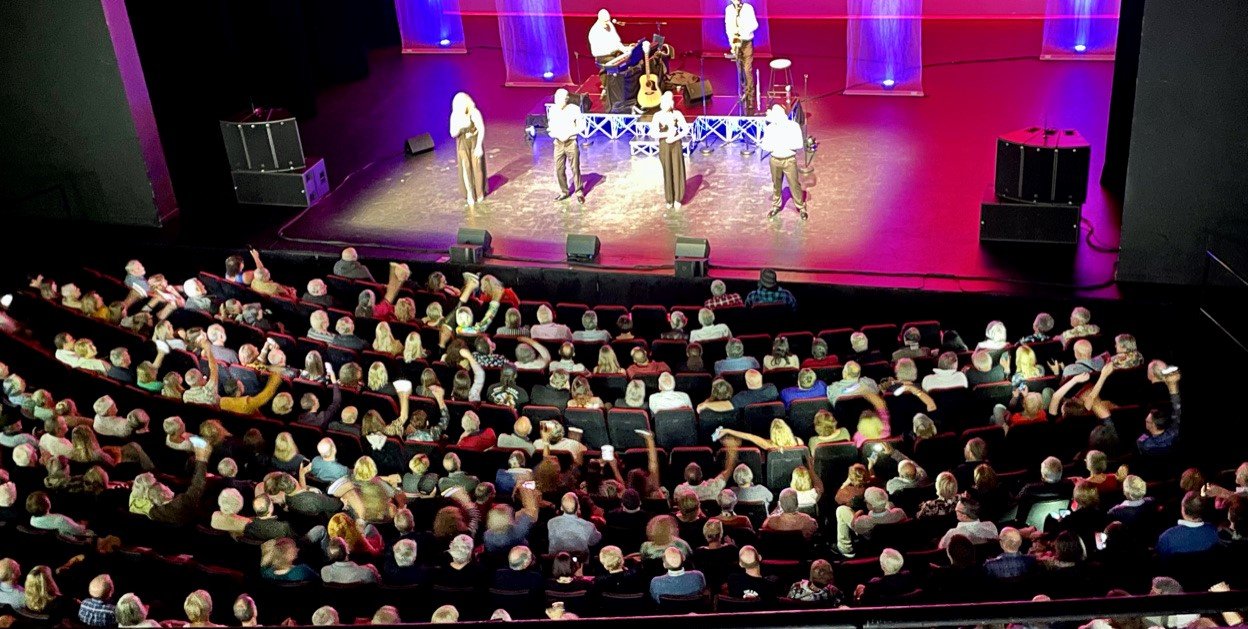 Integral to the performances of the 4 soloists – (from Left to Right) Leanne Howell, Matthew Pike, Ali Harper, Cole Johnston were the musicians Tom Rainey on keyboards and Jimmy Rainey on saxophone and flute.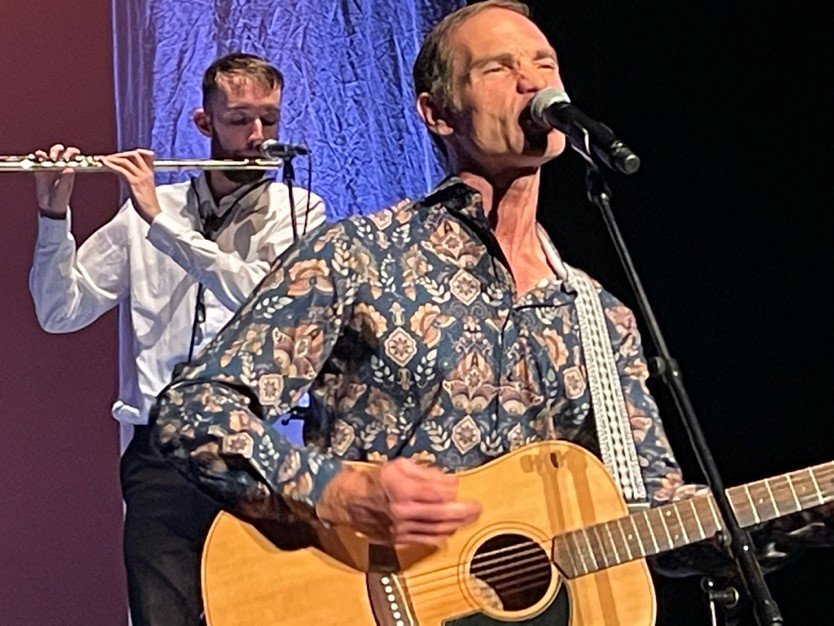 Jimmy Rainey on flute behind Matthew Pike
None of this would have been as impressive without the talents of the Saints – Peter vanGent on Sound and Paul Randall on Lighting, whose efforts we are always appreciative of.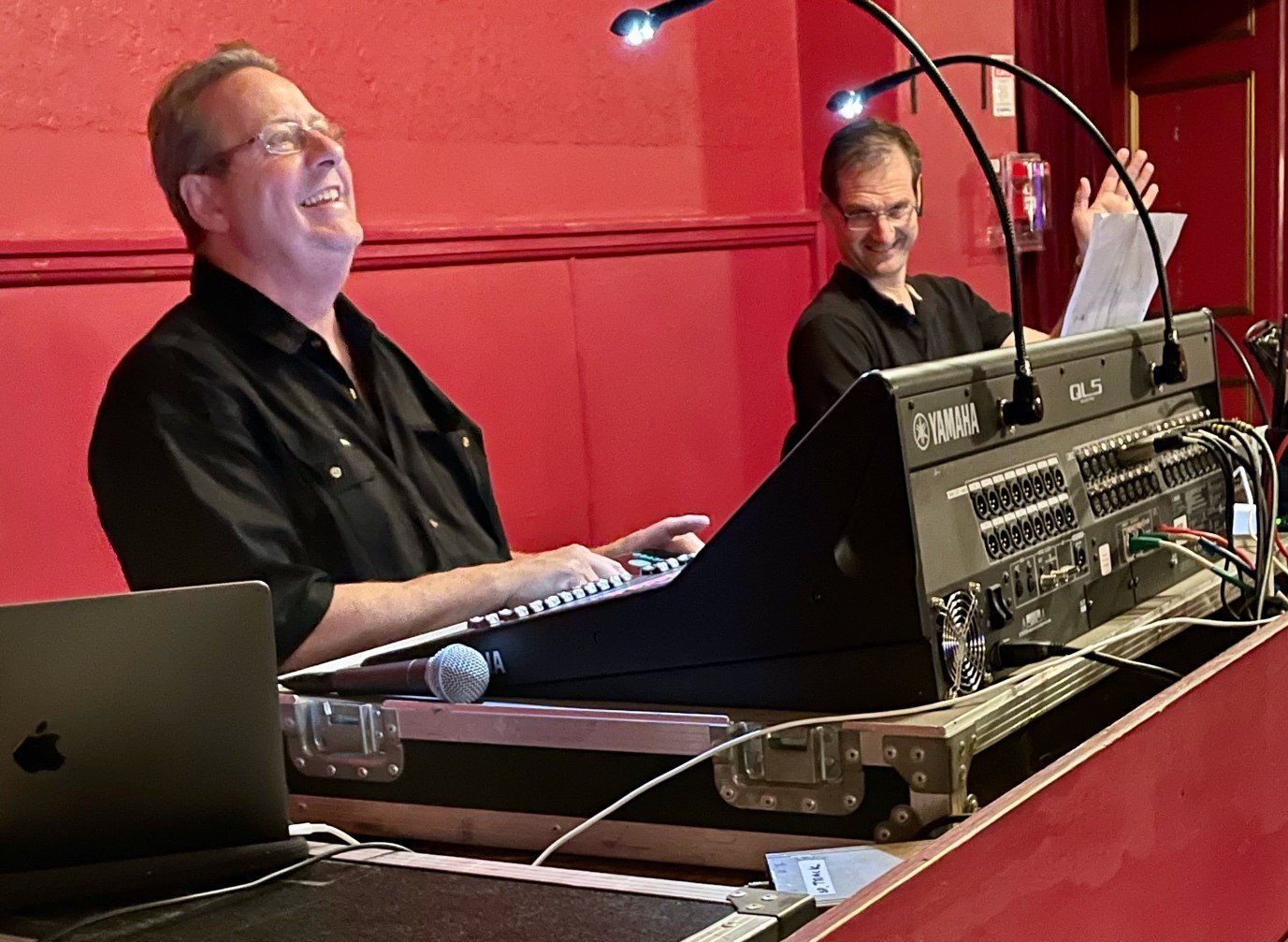 Peter vanGent (Left), Paul Randall (Right)