NEW YEAR / NEW SHOW
As I write, the first month of 2021 has already passed in a flash – whew! Anyway this is my first blog for the year, and the exciting thing is an announcement of a new show. If you've been following the Stetson website – https://www.stetsongroup.com – you will know that last year we'd planned to bring to NZ the stellar performers from Las Vegas of 'Yesterday Once More". The dreaded Covid  put paid to that, and even though we moved the show to this year, we haven't been able to get Government approval to bring these performers into the country.
Not to be deterred, and with the support of the US Producers, Tricia and I have adapted the concept to be "the greatest hits of the 70's" performed by exciting and professional Kiwi talent.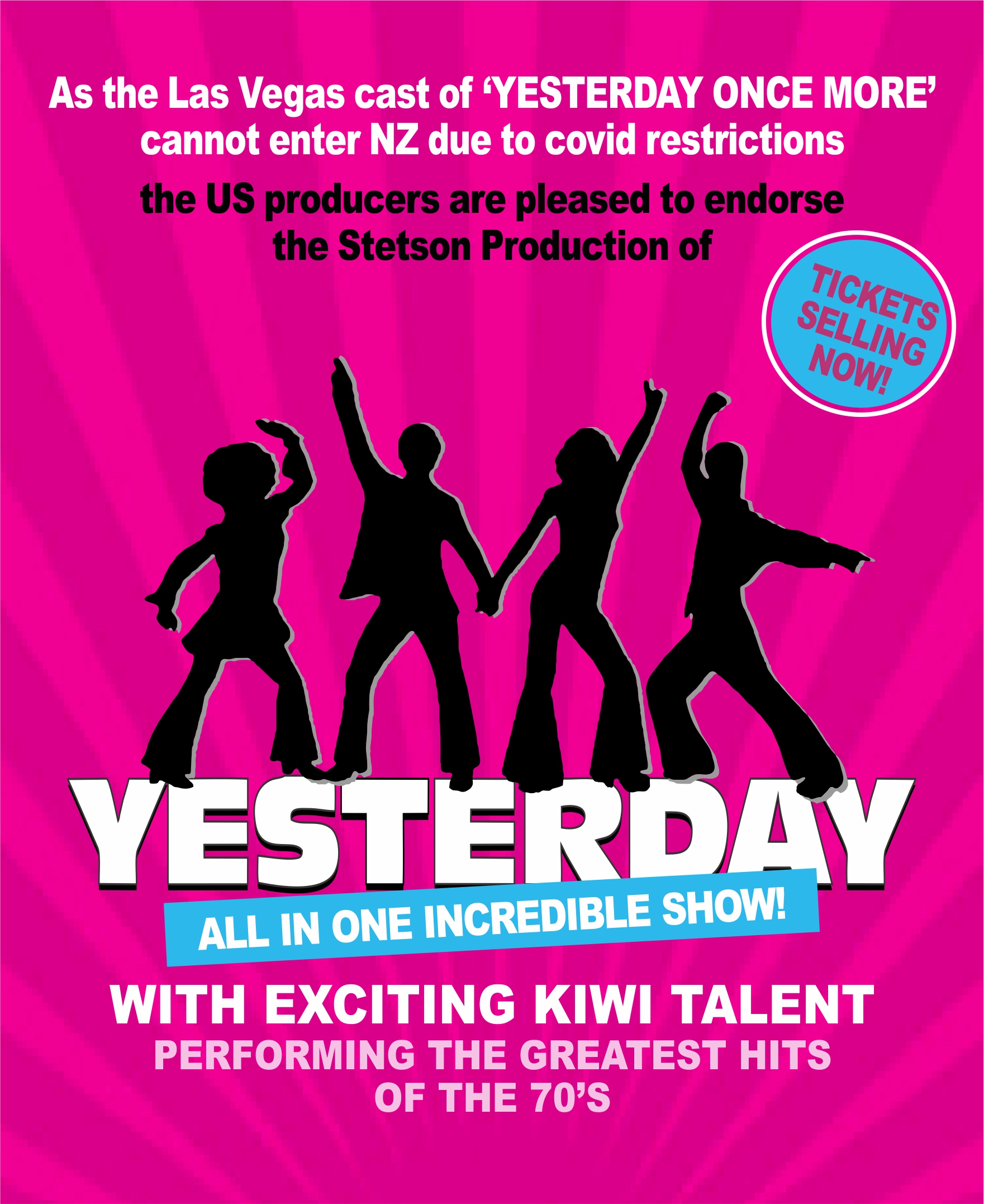 More on this in weeks to come and, of course, when the free movement of international entertainers becomes possible, we will welcome the Yesterday Once More team into NZ.
However, by bringing this show to
The Isaac Theatre Royal, Christchurch, on 27 March
The Regent Theatre, Dunedin, on 28 March
The Civic Theatre, Invercargill, on 29 March
The Opera House, Wellington, on 31 March
Southwards Theatre, Paraparaumu, on 1 April
The TSB Showplace, New Plymouth, on 3 April
The Royal Opera House, Wanganui, on 4 April
The Great Lake Centre, Taupo, on 6 April
The Opera House, Hastings, on 7 April
Baycourt Theatre, Tauranga, on 8 April
Clarence St. Theatre, Hamilton, on 9 April
Bruce Mason Centre, Auckland, on 10 April
we are keeping the faith with our ticket-buying supporters, our crew members, and theatre personnel – and keeping performance alive in these unusual times.
Thank you for your support.