ANOTHER TRIP DOWN MEMORY LANE!
When I wrote of a nostalgic trip in last week's blog, the response was such that it seemed like one more (for now) trip down memory lane might be in order.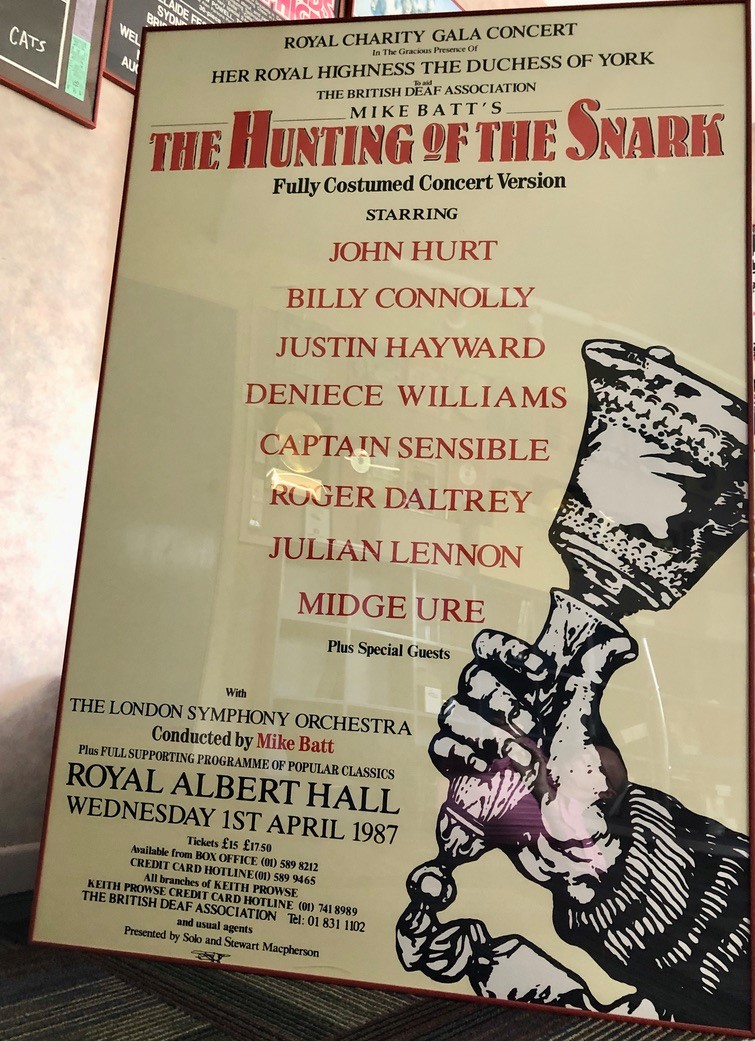 This trip relates to a very special concert that Tricia and I presented in London's Royal Albert Hall on 1 April, 1987 (no joke). It was the first performance of Mike Batt's clever, symphonic telling of Lewis Carroll's epic poem The Hunting Of The Snark. It was a Royal Charity Concert benefitting the British Deaf Association, and performed in the presence of HRH The Duchess Of York – or as we know her familiarly as 'Fergie'. To her credit, the Duchess had learned sign language a fortnight prior to the concert so that she could communicate with some of the afflicted people in attendance.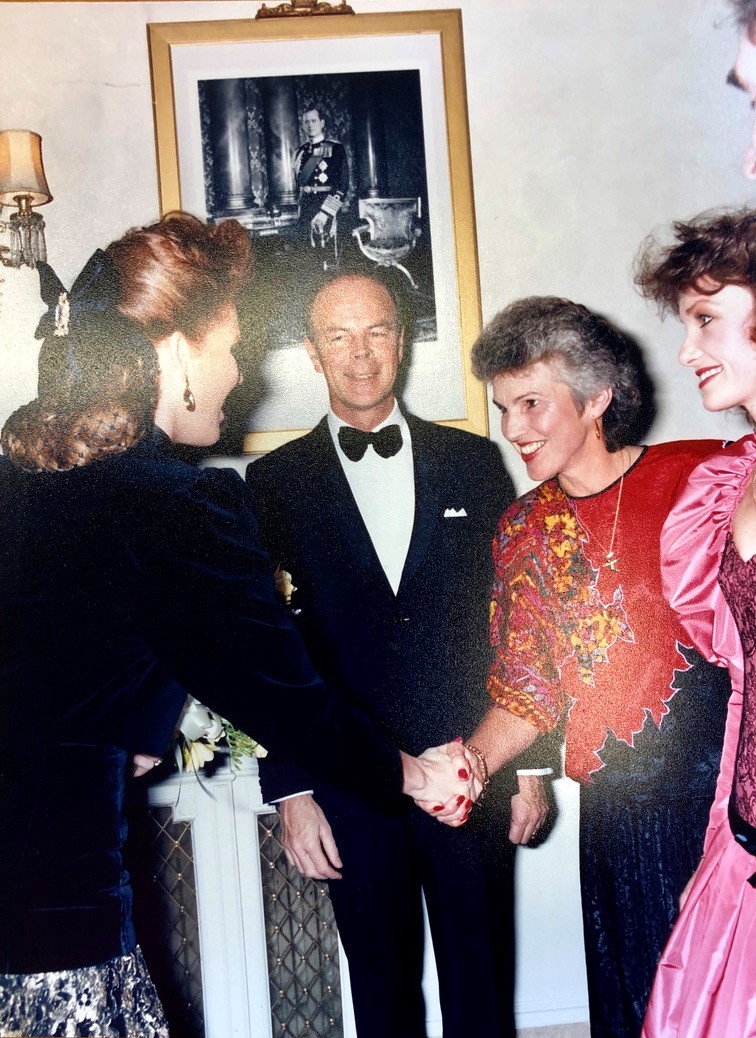 From L to R – 'Fergie', me, Tricia and Mike Batt's wife, JulieAnn
The cast was spectacular with John Hurt as The Narrator, and the various character roles performed by Billy Connolly, Justin Hayward, Roger Daltrey, Julian Lennon, Midge Ure, Captain Sensible and Deniece Williams – most of whom had performed on the studio album which had been a Gold Album for Stetson Records in NZ. There were also ballet stars, and the full London Symphony Orchestra, which sounded magnificent in that great concert hall.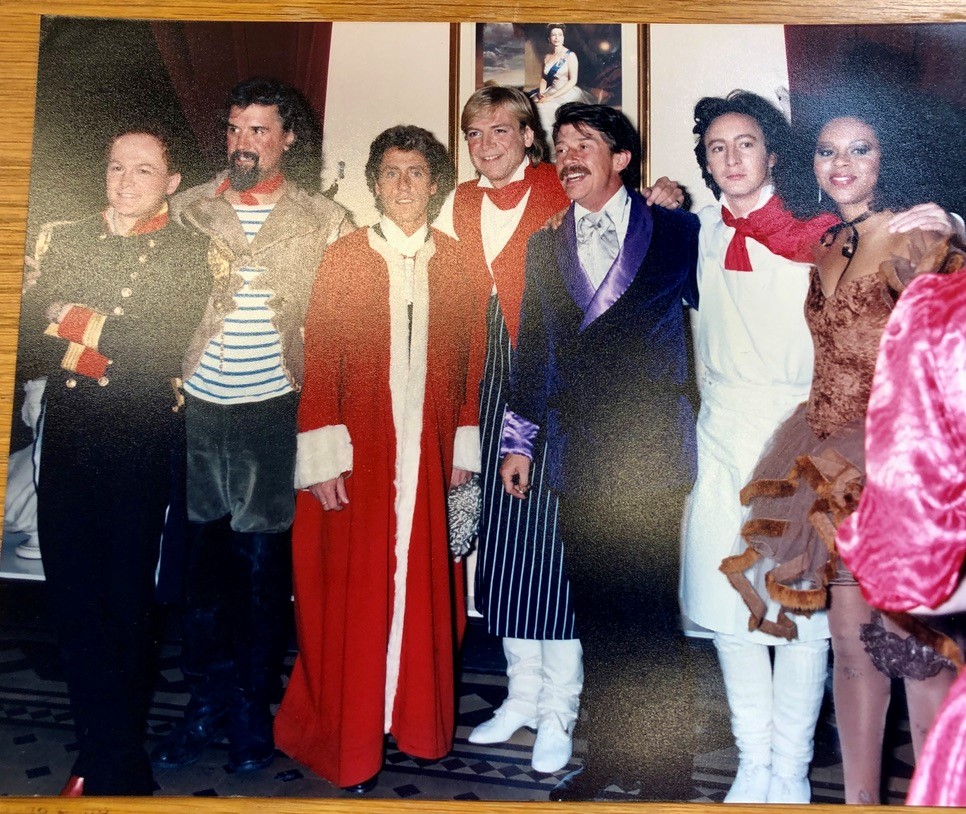 From L to R – Mike Batt, Billy Connolly, Roger Daltrey, Justin Hayward, John Hurt, Julian Lennon, Deniece Williams
Accompanying us on that night were several friends, including our trusty Production Manager, Wayne Ashton. A great occasion was had by all. I wonder whether we should try to do this concert in NZ with top Kiwi talent, given the current state of the world. Food for thought?