A NOSTALGIA TRIP
As many of you know the Stetson Group are moving – albeit just a couple of hundred metres from our current location – but that does mean downsizing. As a result a lot of our history has been photographically archived, and occasionally I'll put a few of these cherished memories up for viewing.
 So here goes for this selection…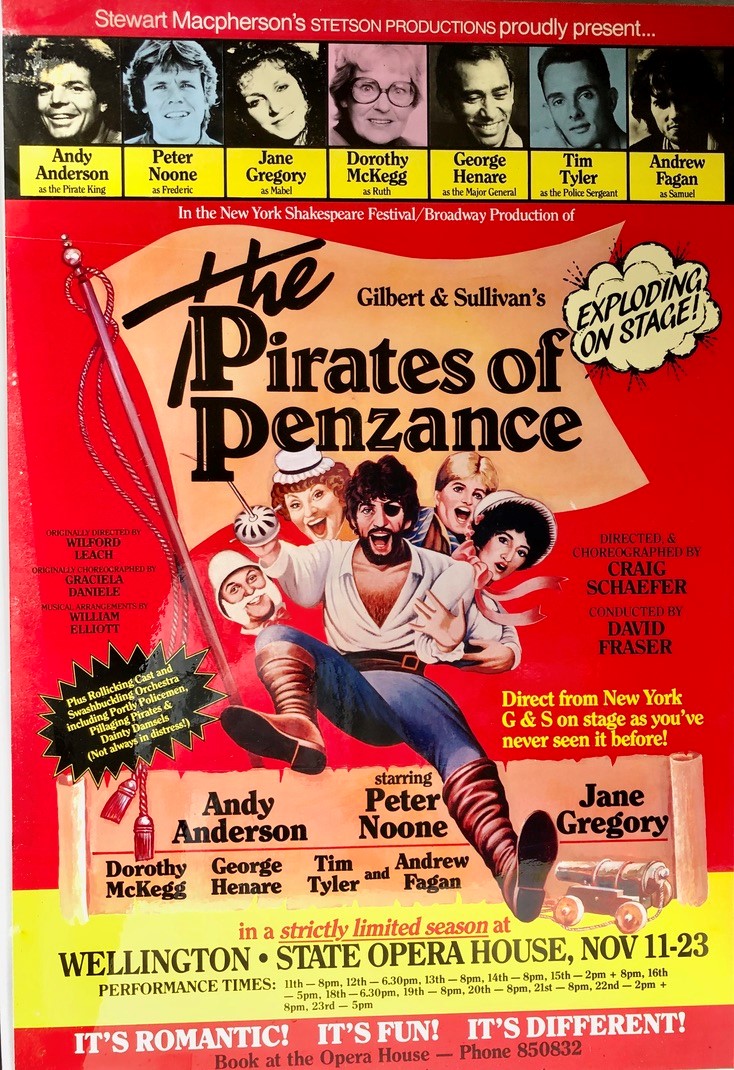 This was an amazing tour in November of 1986. Assuming you can read the poster above you'll see a superb cast. The Kiwi's were all very popular at the time especially Andy Anderson and Dorothy McKegg. Andrew Fagan was persuaded to step aside from The Mockers for this tour – his first as a thespian, which he subsequently admitted to being a great experience outside of his comfort zone. Then there was the brilliant George Henare playing the Major General, and the surprise of Herman's Hermit's Peter Noone, reprising the role of Frederic that he had played in London's West End. And another surprise – one of the "three little maids" in her first role, prior to moving on to much bigger theatrical roles was the hugely talented Delia Hannah. Speaking of which…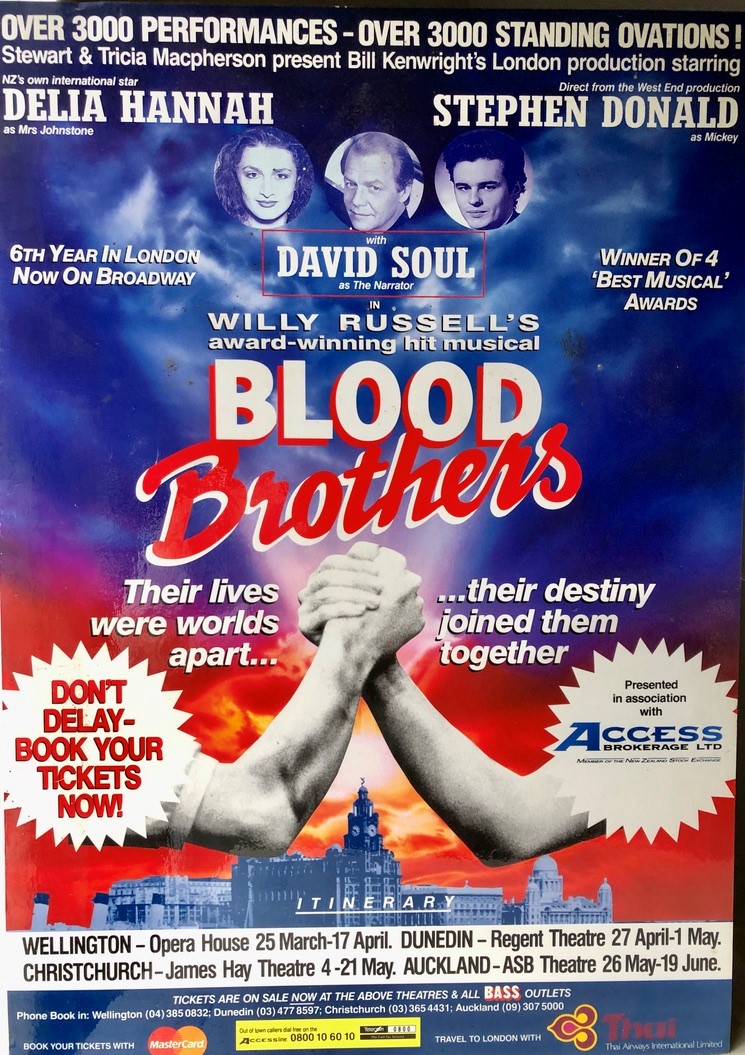 Here's Delia playing the leading female role of Mrs Johnstone in our West End production in New Zealand and Australia of Willy Russell's BLOOD BROTHERS. We also managed to wrangle David Soul out of the States to play the role of The Narrator. This was a real blockbuster tour starting in NZ in March 1994 and then rolling on to Australia.