Broadway to remain closed until U.S. summer of 2021
The Broadway League has announced yet another extension of the stage shutdown in New York City.
The organization confirmed that it is suspending ticket sales and performances through May 30, 2021, marking more than a year of COVID-19-induced delays before live theater productions can return, according to an announcement Friday via Twitter. Ticket-holders should contact their point of purchase for exchanges and refunds.
"With nearly 97,000 workers who rely on Broadway for their livelihood and an annual economic impact of $14.8 billion to the city, our membership is committed to re-opening as soon as conditions permit us to do so," said Charlotte St. Martin, president of the Broadway League, in a statement. "We are working tirelessly with multiple partners on sustaining the industry once we raise our curtains again."
Returning productions are tentatively projected to resume performances over a series of rolling dates beginning June 2021, according to BroadwayWorld.com.
Broadway performances were suspended on March 12, 2020. At that time, 31 productions were running, including eight new shows in previews. Rehearsals for eight other productions — set to open in the spring — were also shutdown. (Opening night of Hugh Jackman's much-buzzed-about revival of "The Music Man" is being pushed until Feb. 10, 2022, producers Scott Rudin, Barry Diller and David Geffen announced Friday.)
Actors' Equity Association, the national labour union representing professional stage actors and managers, released the following statement Friday regarding the Broadway League's "difficult but responsible decision to put the safety and health of their workers and audience first."
"My heart breaks for everyone who works on Broadway or depends on it to make their living," said Mary McColl, executive director for Actors' Equity. "This is a deeply painful time for everyone who depends on the arts for their livelihood. We are at this moment because, seven months into the pandemic, our nation still lacks a coherent national strategy for masks and testing which could help bring the virus under control."
McColl also made a public plea for support on a federal level.
"Too many in the industry need help now as we face another six months without work," McColl said. "The ongoing lack of work in the arts means we face a critical need for a federal COBRA health insurance subsidies, renewed federal unemployment benefits and arts funding. Washington must act."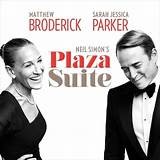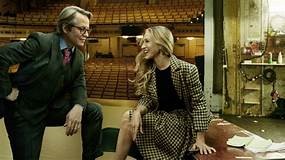 Sarah Jessica Parker, who was set to appear in a spring revival of "Plaza Suite" opposite husband Matthew Broderick, wrote in an op-ed for Variety this week that she hopes people who fled New York during the pandemic will return and open their wallets for theater tickets.
"I'm encouraging people to come back to New York and reinvest in our community," the 55-year-old actress wrote. "Whether it's a theater or a small business, you can't reopen a business until you have the patrons there — it's a psychological thing. And I believe it's incumbent upon people who've had success in this city to reinvest, to come home."
Parker also shouted out all the people directly and indirectly employed by the industry, which attracted a record 15 million tourists last season.
"Theater is the way we induce visitors to come to our city and plan those special afternoons and evenings, which keep such a vast web of my fellow citizens employed and afloat," she continued. "All the people I know and all the people I don't know who are out of work need theater for the rent, and the mortgage, and children's educations — all the countless 'ands' that are creating so much anxiety across the city and the nation."