Are you YOUNG AT HEART?
Ten years ago we had a fabulous tour of New Zealand with over 30 members of the US group calling themselves 'YOUNG AT HEART'.  In order to be a member the individuals had to be over 70! Many were quite a bit older, and not in the greatest of health, but the joy they shared amongst themselves and our audiences was unbounding. They sang contemporary hits from the likes of Bruce Springsteen, and Talking Heads which clearly wasn't their music, but a song like Road To Nowhere" had extra poignancy as a result of their ages. It was one of the most satisfying tours we've ever done.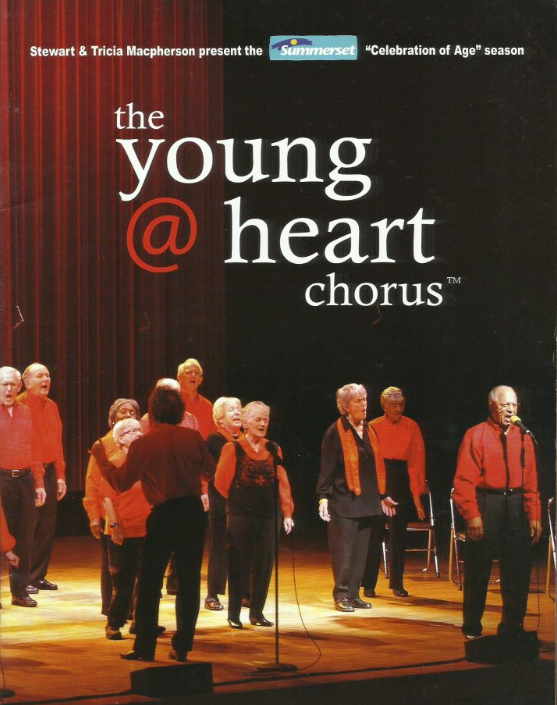 Well, some of the personnel have changed, but the Chorus continue, and they have a new album coming out, and an opportunity for you to see them in a free streaming. Two of the Artists that Stetson have toured in the past – David Byrne of Talking Heads, and Dee Snider of Twisted Sister are supporters of this group.
Here is a trailer to perhaps inspire you to participate…
You will be able to watch the event on their YouTube channel, on our Facebook page, or ideally on their event website where you can donate very easily if inspired. Around September 30 all registered guests will receive an email (and a text message if you give them your mobile number) directing you on how/where to watch shortly thereafter.