What has been our favourite show?
Having produced, presented or promoted well over 600 shows in our history so far, we keep getting questions about "what was your favourite show" or "who has been your most successful Artist" etc., and it is extremely difficult to answer such questions as 99% of them would fall into a 'favourite' category for one reason or another. So Tricia and I always give non-committal answers. Of course, for various reasons, some stand out from others but we do say that we've been delighted, or thrilled, or excited about every show we are involved in. Otherwise why would we do it for 48 years and counting?
 Back in May 2004, we had the pleasure of bringing Michael Bublé to NZ in Auckland, Wellington & Christchurch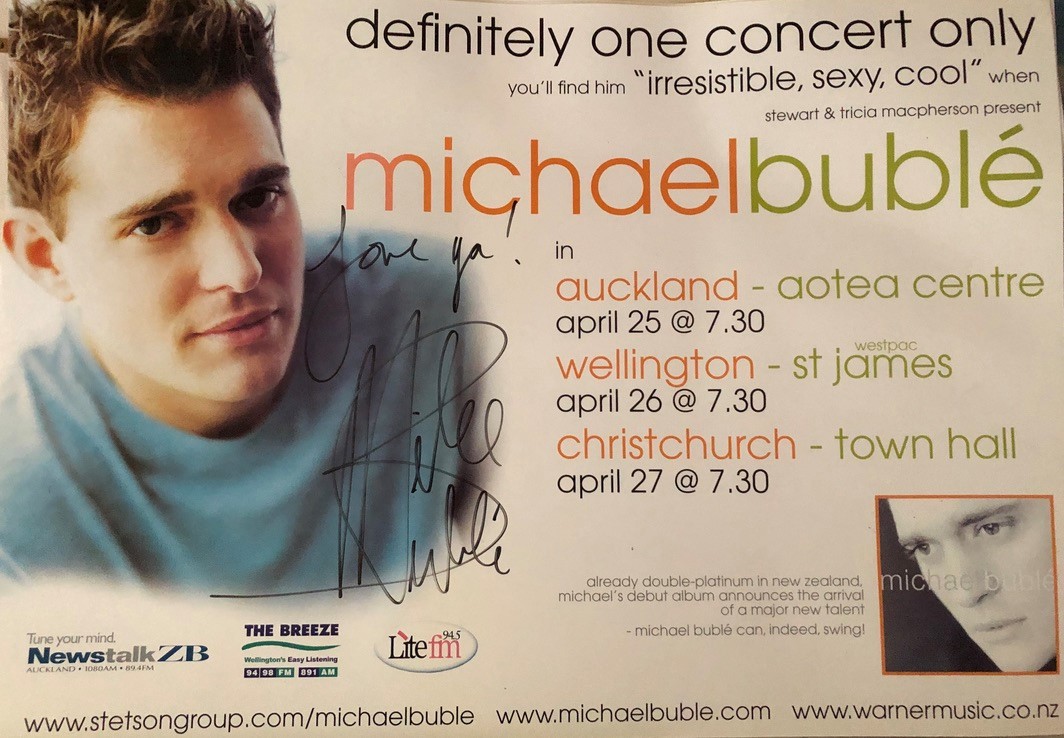 Which received outstanding reviews. His congeniality as well as vocal dexterity have made his career is what it is today, and we are proud to have assisted him in starting his journey.